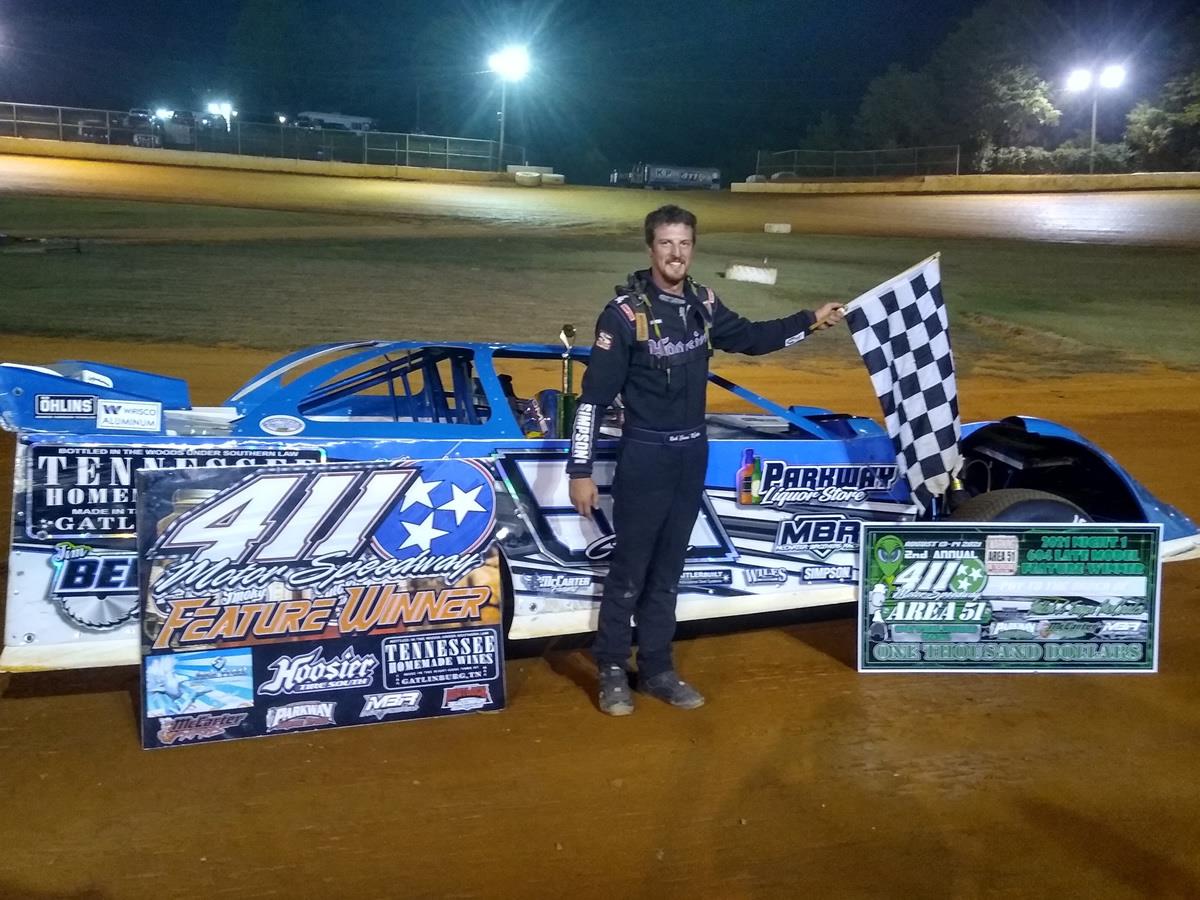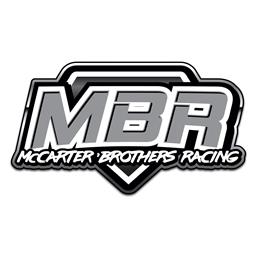 8/14/2021
---
Mack grabs sixth win of 2021 at 411
Mack McCarter streaked to his sixth win of 2021 on Friday night at Tennessee's 411 Motor Speedway. He claimed the opening round win in the Area 51 event in his McCarter Brothers Racing No. 51 Tennessee Homemade Wines/ Hidden Valley Cattle Ranch/ CVR Race Cars / Phantom Racing Engine Limited Late Model.
"I can't thank my brother (Pierce McCarter) enough for helping me get this car ready. I didn't know if we'd be ready or not for tonight, but he helped make it possible. Thanks to my wife and kids for their support as well as everyone who helps out with the team," Mack McCarter said. "This car has been pretty dominant this year, when I haven't messed up."
McCarter Brothers Racing entered the opening round of 411 Motor Speedway's Area 51 weekend on Friday night. After starting the night with the second-fastest lap in qualifying, Mack enjoyed a successful outing by topping the 604 Late Model feature to secure his sixth win of the year, which came ahead of Jake Teague, Pierce McCarter, Rusty Ballenger, and Josh Henry.
Pierce's third-place finish in the feature came after he started the night with the fifth-fastest lap in time trials.
Saturday night's event fell victim to rain.
Back to News