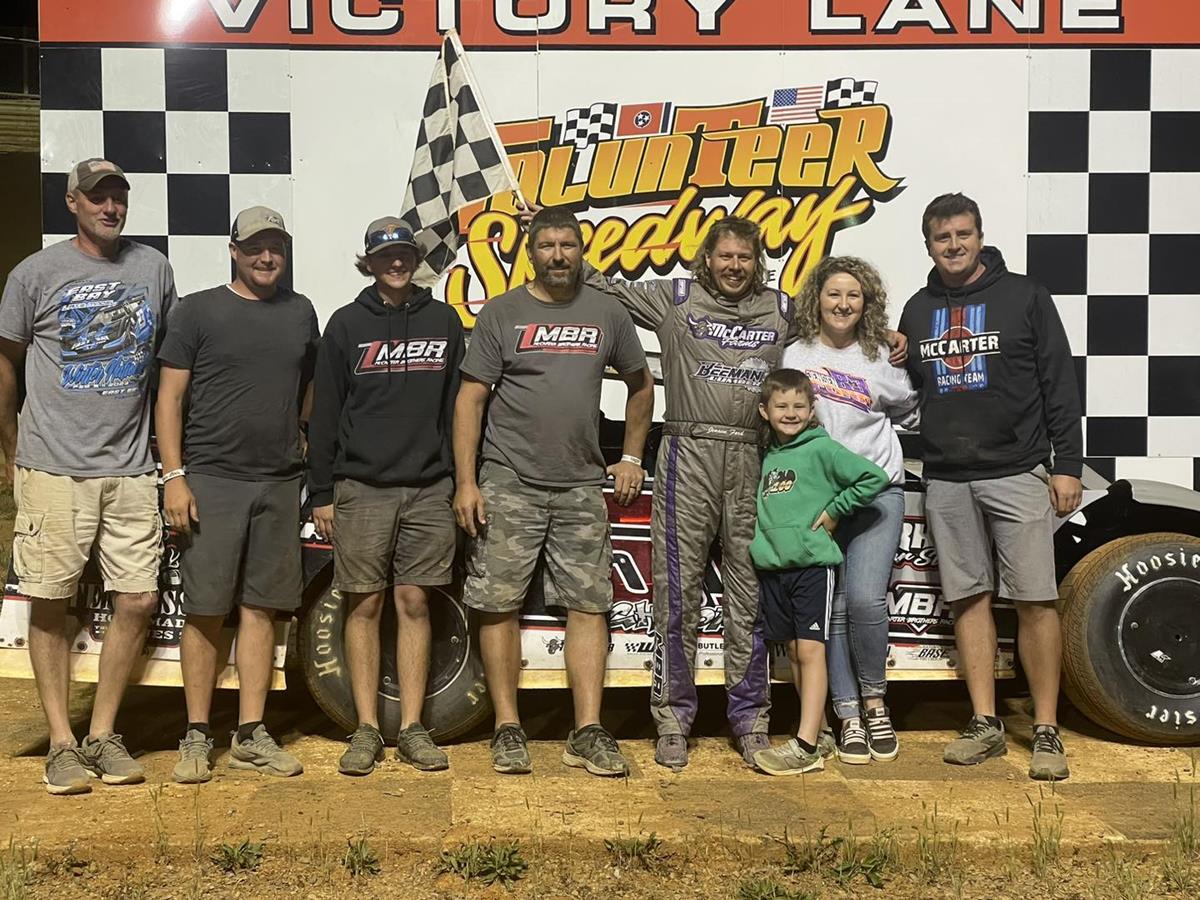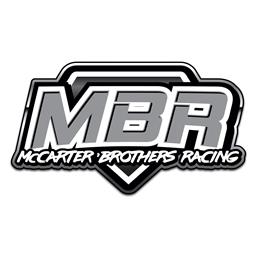 5/15/2023
---
Ford Finds Victory Lane at The Gap
Jensen Ford collected his third win of the 2023 season on Saturday night at Tennessee's Volunteer Speedway.
Behind the wheel of Mack McCarter's Jim Beeman Lumber / West End Package Store / McCarter Brothers Racing No. 51 Tennessee Homemade Wines / Parkway Liquor Store / MasterSbilt Race Car / Clements Racing Engine Super Late Model banked the $3,000 win at the high-banked, 4/10-mile oval.
"We had to really work for the win Saturday night. It was a tough battle against some great drivers, but we came out on top," Ford said. "Our Jim Beeman Lumber Mastersbilt was on an absolute rail. I could run from top to bottom on the track. It was a dream to drive. Thanks so much to our team and everyone who makes this program possible."
With last-minute obligations preventing his teammate Mack McCarter from racing, Jensen Ford took the reins of the McCarter Brothers Racing No. 51 for the weekly Super Late Model event at Volunteer Speedway (Bulls Gap, Tenn.) on Saturday evening.
In a field of 22 Late Models, Ford topped time trials before picking up the win in his heat race. Rolling off from the third-position in the 25-lap main event, Jensen quickly moved into the runner-up spot before overtaking Rusty Ballenger on lap 16 en route to the $3,000 victory.
Ballenger, Vic Hill, Adam Ahl, and John Llewellyn completed the Top-5 finishers.
Full results from the event are available at www.VolunteerSpeedway.com.
Ford is tentatively planning to return to Volunteer Speedway this Saturday for another Weekly Racing Series Event.
Back to News