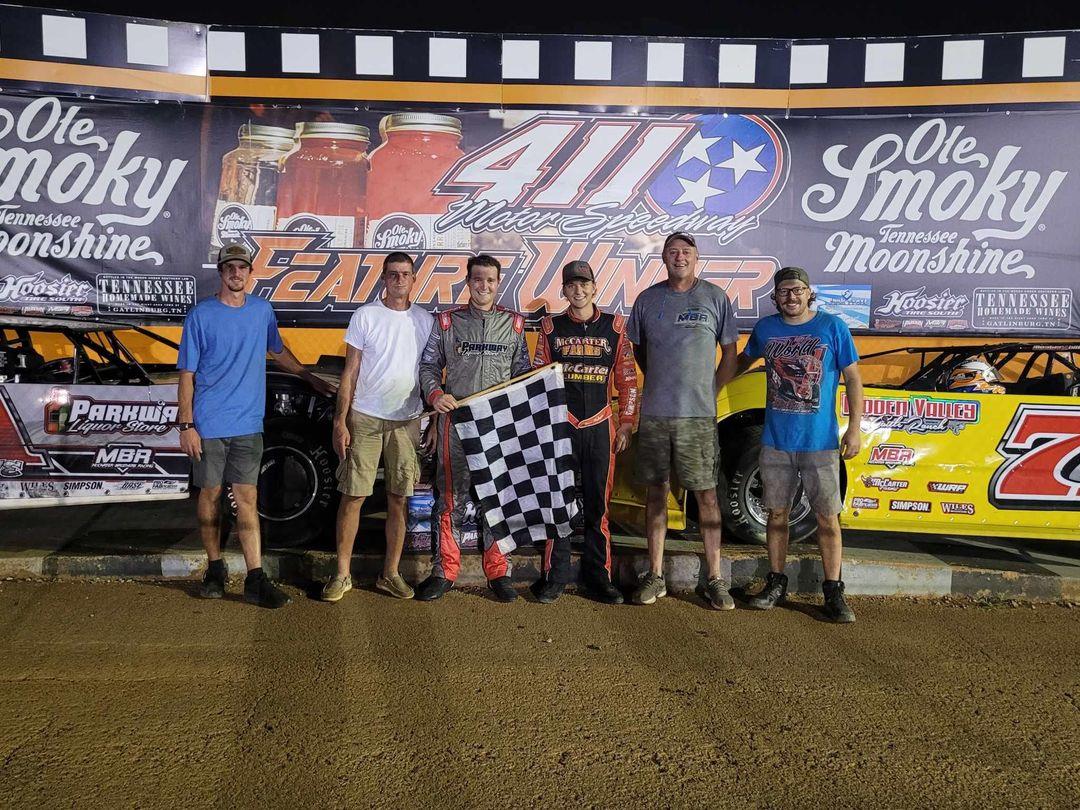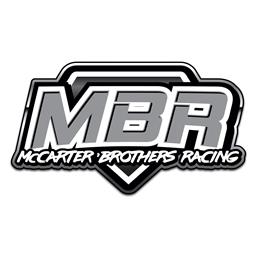 8/5/2023
---
McCarter Brothers Racing teammates find victory lane at 411 Motor Speedway
Saturday evening was a successful time for McCarter Brothers Racing.
Pierce McCarter raced the Jim Beeman Lumber / West End Package Store / McCarter Brothers Racing No. 51 Tennessee Homemade Wines / Parkway Liquor Store / MasterSbilt Race Car Crate Late Model to his second triumph of the year, while Noah Phillips banked his first win with the team aboard the Jim Beeman Lumber / Hidden Valley Cattle Ranch No. 71 MasterSbilt Race Car Sportsman.
"Less has definitely been more for me this year. I've raced only a few times, but we have two wins now. It was also awesome to see Noah [Phillips] get his first Sportsman win with our team. McCarter Brothers Racing had a great outing, and we're excited to see if Jensen [Ford] and Noah can keep the momentum rolling this week," Pierce McCarter said.
On Saturday afternoon, the McCarter Brothers Racing team returned to their home track of 411 Motor Speedway (Seymour, Tenn.) as Pierce McCarter competed in the 604 Late Model division while Noah Phillips ran with the Sportsman Late Models.
Among 12 604 drivers signed in, Pierce would sit on the front-row of the main event after picking up the victory in his heat race. Snatching the lead away from Bradley Lewelling on the initial start, McCarter led all 25-laps to collect the $1,000 winner's check. In his second victory of the season, Pierce outran Lewelling.
Tyler Price, Ross White, and Brad Seagle completed the Top-5 finishers.
In a field of 21 Sportsman entries, Noah Phillips led flag-to-flag in his main event as well to score his first-career victory with the McCarter Brothers team. Curtis Thomas, Darren Goins, Nicholas Phillips, and Adam Mitchell completed the Top 5.
Full results from the event are available at www.411MotorSpeedway.net.
The team returns to the Tennessee oval this Saturday with Jensen Ford competing in the 604 Crate Late Model ranks, and Noah Phillips pursuing his second-straight Sportsman victory.
Article Media
Back to News